Transport projects independent of scale and location
Supports transports of any size or distance while providing optimal efficiency for transactions and documentation.

Digital Courier and artwork tracking
Documents every step of transportation, including deconstruction, packing or loading with images and videos. GPS and transport tracking provides security and transparency on land, sea and in the air.

Simple reporting and communication with clients
Automatically relay artwork condition or documentation to the client, securely and hassle-free.

Condition Reports to suit every situation
A variety of innovative condition comparison and reporting tools create unprecedented security and certainty for all parties within seconds.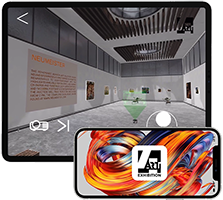 Want to achieve more and
become more profitable?