These have been great times for interactions and new opportunities for our clients and investors. During the last few months, we have been developing our NFT+ Marketplace to ensure the possibility of securing the metadata, authenticity, and history of digital artworks for collectors and creators. In just one month we got more than 2000 NFT+ minted and also turned over more than $700.00
Some of the benefits of 4ART App's Marketplace are:
Create NFT+ with no experience in the crypto world

Digitize single artworks or entire collections

Choose your preferred blockchain

Trade with security as an artist or a collector due to KYC verification
This article shares with you three of the main partnerships 4ARTechnologies has developed during recent months, and invites you to keep following us to learn about further developments!
Up and coming gallery in Russia + Nikolai Koshelev's NFT
On September 2021, Window Project opened the latest iteration of its contemporary gallery dedicated to NFTs. 4ARTechnologies was part of this event and bought the first animated sculpture with sound, to be exported from the museum and housed in a virtual depository. 
The NFT artwork "Unique Video Installation Inferno Purple Mask | Animated and Sounded for Eternity" was developed by Instigators x Nikolay Koshelev. This popular well-known artist, Koshelev, is the youngest artist to have a solo show at Tretyakov Gallery, Moscow!
Celebrating Maradona's Life with
CVLabs and the World Football Collection
As a homage to the Argentinian football legend Diego Maradona, Hans Ulrich Pauly created a painting of him. To demonstrate how NFT+ are made, 4ARTechnologies tokenized the painting to be fractionalized into digital assets that were offered individually. 
4ARTechnologies, strategic partner of EX Sports with proven expertise in arts, technology, and NFTs, provided the turnkey fractionalization solution through 4ART App. The NFTs were pre-launched in conjunction with an exhibition at the DMCC Crypto Center.
Digital Baroque: a historical exhibition with Palm
4ARTechnologies curated a total of 14 physical artworks ranging from data sculpture, AR wallpaper, screen painting and ink drawing, to physical prints and 3D printed sculptures. All matched by a unique NFT in an exhibition minted on the Palm Network.
11 individual artists and 3 collectives are part of Digital Baroque: History Meets Algorithm. This collaboration with Palm brings exciting and mesmerizing artworks carrying historical meaning: from the ancient masters to the new media and technologies used today. Another major theme is the protection of art for future generations on the blockchain.
The best is yet to come
Our collaborations with art and NFT experts enhance your experience with 4ARTechnologies. We keep working every day to develop our App and help our 200,000 users enjoy art, save money, and collect with security and transparency. 
Discover analog and digital art to awaken your senses. Follow us and discover a new way to live art.
About the author: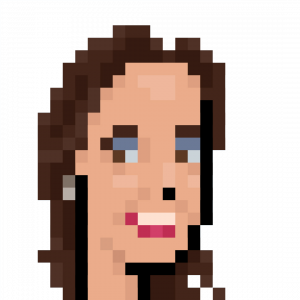 Paulina Lara Franco
SUPERPOWER:  beat the blank page's fear
Paulina is grateful that since high school she has had the chance to express herself in both communication and theater????. Her experience in communication has been mainly developing content strategies for education and startups.
The best advice she received was from her great grandmother: "happiness is easy."