When it comes to Art Fairs, there is nothing like the real thing! As the most recent Art Basel report shows, sales from these events comprised 40 percent of Art dealers' total haul in 2019. Now that physical art fairs are finally back after a long break, you might be getting ready for your first time having a stall with your art items at an Art Show.
For you to be prepared, we have gathered seven helpful tips based on our professional experience in the art market. We hope you enjoy it, and have a great start to your Art Fair career!
Display your prices to the public
It's as simple as that. Art Fair visitors will be thankful for the transparency and the time they save not having to ask for prices. 
Also consider that potential buyers might be interested in several items, and they might be too shy to bother you to ask the price of all of them.
Provide various payment methods
Lets face it: not everyone will bring a big amount of cash to an Art Fair. And you don't want to miss out on a sale only because you can't accept a credit card, right? Card readers are affordable and will give all your clients the possibility to pay you there and then.
Have your business card ready
One or two weeks before the fair, print a sufficient amount of business cards to give away. Check if your contact details and website address are printed correctly. Additionally you can make your visitors feel even more appreciated and welcomed by offering a so-called "goodie" or a "freebie". That means that you offer a postcard, or another small item with your art on, for free. 
Build customer loyalty
Consider that the user journey is not over with the purchase – it has just started! Thank your client with a discount of 5-30% on the next purchase. Create extra motivation for your customers to stay loyal to you and your artworks.
Be friendly and tell people why you love what you do
It may be hard to leave your comfort zone, but it is really worth it. Visitors who stop at your stall to view your display are already interested in your art, so why not give them more information? You can talk about the way you work, what you are passionate about, or something funny or interesting about your artistic career. We all love a good story!
Bring a friend along if you can. Especially if you are shy, it will help you open up if you have a familiar person around you.
Have an email contact form
Email marketing is one of the most efficient marketing tools. Don't miss any opportunity to expand your newsletter email list. You just need to provide a printed contact form and a pen.
Make a list of necessary items
Plan what items you will need for the art show and get them on time.
We recommend to put these items on your preparation list:
Items for packing materials (scissors, paper, plastic bags…)

Extra light bulbs 

Food and water for yourself
We hope that our blog helps you to feel more prepared and relaxed during your first art show.
If you have more suggestions that we could share here, please feel free to contact us. 
We at 4ARTechnologies will be attending various art shows in the coming months. If you would like to know where we are going, check out our blogpost about our upcoming art fairs. We would love to see you there!
About the author: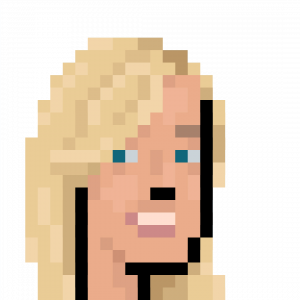 Alina Archelrod
Superpower: telling exciting stories.
She always loved painting and drawing. In high school, she often made pencil portraits of her classmates.  "Unsurprisingly, I studied art history and art education." Today she works from Berlin and now goes to the beach only to sunbathe.🏖️  
"See life as a game" is the best advice anyone has given her.