The CV VC Global Report, created by CV VC in collaboration with PwC Switzerland, is a report that highlights technology trends and showcases top global blockchain organizations in several sectors. The companies need to utilize blockchain technology and be relevant to the global community to be selected.
This report is distributed by Cointelegraph and the goal is to map the global blockchain technology ecosystem, outlining the main activities of top organizations in each sector.
The sectors included in this global report are:
Blockchain in Art 

Brokers & Crypto Banks

Crypto Exchanges

Custodians

Market Makers 

Platforms & Protocols

Token Issuance Platforms 

Venture Capitalists in Blockchain
Mathias Ruch, the founder and CEO at CV VC, the venture capital investor for companies that build on blockchain technology, said that this global report is building on the success that the CV VC Crypto Valley Top 50 Report had. "I am delighted that some of the top Swiss blockchain companies have found their way to the Global Report."
The data gathered for the CV VC Global Report includes:
company information

crypto exchanges and information portals

media reports

social media channels 
Thoughts and insights from Niko Kiporus
The report includes insights from leaders in each sector, and we are proud that for Blockchain in Art, Niko was the selected director sharing his thoughts. 
Our CEO is a passionate collector, and has been a professional art broker for more than 20 years. As you know, his vision with 4ARTechnologies is to provide transparency, safety and maximum process efficiency for the art market. In this report, he remarks that technology is changing the way art is created and enjoyed and that we need to adapt and drive this change forward.
We see how galleries and art fairs are accelerating their online presence, and art lovers are enjoying art in their own homes. "Will we digitize the art experience altogether? Only time will tell," shares Niko.
The art market is one of the most dynamic, lucrative, and compelling markets. However, it has a very high entry barrier: the best artworks sell for extremely high prices, or the market is flooded with choices, making it hard to ensure the provenance of an artwork or protect it against fraud. 
"Art and tech companies are creating the necessary tools, enabling the art world to validate and track artworks, whilst the virtual reality features are an evolution of the way the art is accessed and enjoyed."
Companies ranked in the CV VC Global Report 
As mentioned before, the ranking includes several sectors. 4ARTechnologies is included among the top companies for Blockchain in Art. We also see companies from the USA, like Artblix, Arteia, Artory, bc/a or DADA. UK companies like Artworks, Dloop, KnownOrigin and Maecenas were also ranked; as well as NIFTIES, a decentralized project, with digital enthusiasts from everywhere.
Brokers, cryptobanks, crypto exchange and custodians sectors
Brokers and Crypto Banks include names like B2C2, Bitcoin Suisse and Bitwala. The Crypto Exchange section mentioned Coinbase Pro, Kraken, and bitFlyer. Prime Trust, Knox and Legacy Trust are some of the companies in the Custodians sector; Market Makers includes Woorton, Keyrock and Amber Group. 
Platforms, protocols, token issuance and venture capital
It is not surprising that in Platforms and Protocols, Ethereum, Tezos and Bitcoin are ranked. But also other companies like Iota, Cardano and Neo are listed. Token Issuance Platforms had companies like TokenSoft, Stokr and Tokengate.io, and for the Venture Capital in Blockchain we can find names like 500 Startups, Greenfield One, Digital Horizon and Kenetic, among others.
The report includes more companies for each one of these sectors; we are only mentioning some of them to give you a general overview, but if you want to see all the names, you can download the report here: 
"This report shows the global nature of the blockchain ecosystem we are building. The report will be published every six months and will show the growth and other development trends in the blockchain industry,"
said Mathias Ruch.
4ARTechnologies ranks on top: good for their clients and investors
We are proud to be part of these rankings and mentions. For us though, none of it would matter if we did not think of our 80,000 users and investors trusting in our goals to revolutionize art.
Creating new partnerships and collaborations means a lot for everyone who believes in what we do. Working with passion every day, to create the best tools for all the art market players, is what we do best. We will have more surprises in store very soon, with our marketplace and the safest way to create NFTs.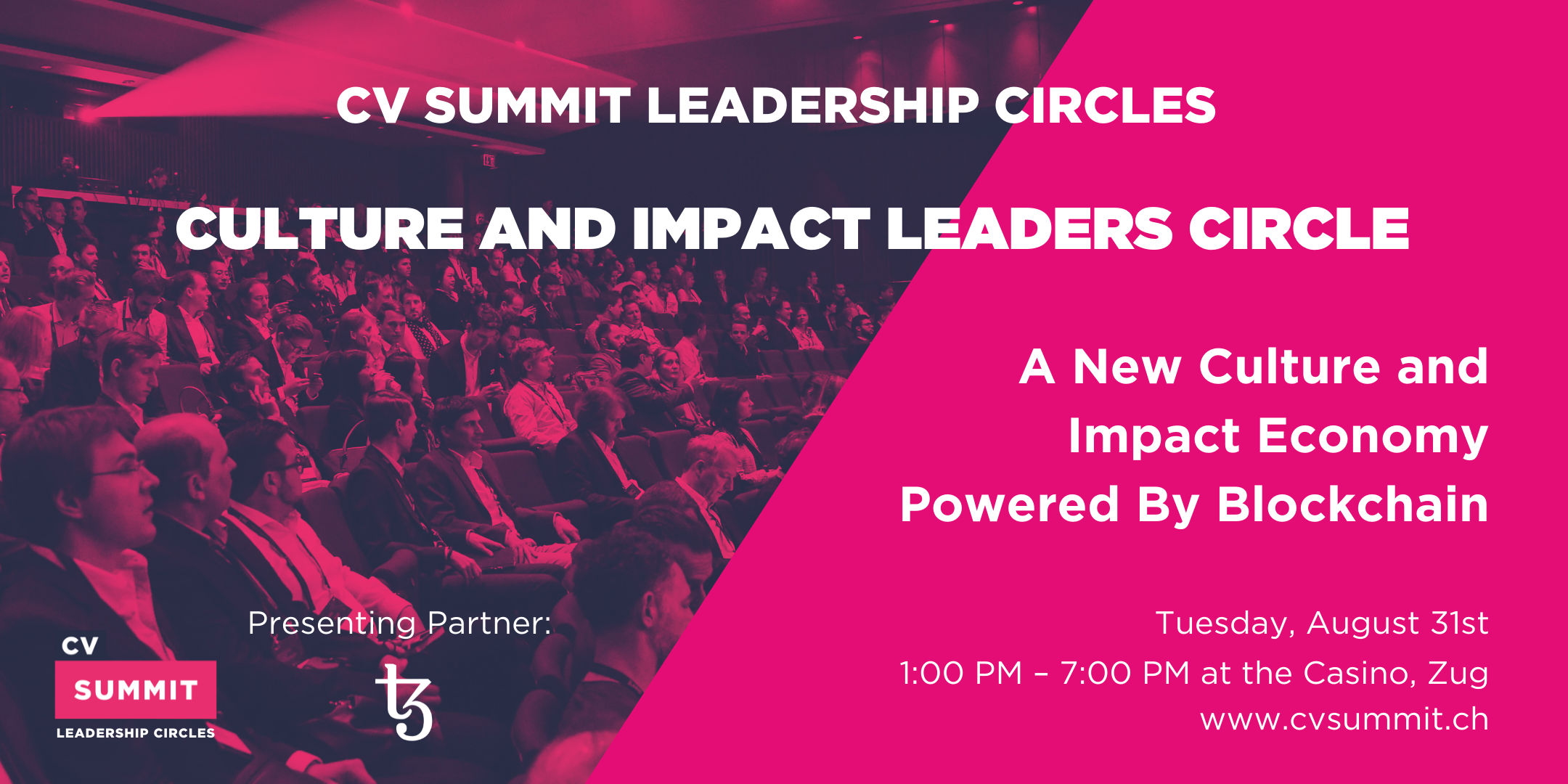 4ARTechnologies is part of the panel of day 2 at the CV Summit: "New Culture and Impact Economy Powered by Blockchain", joined by art market institution Christie's, experimental platform ArtDeal, art world persona Kenny Schachter and others. 
Discover how blockchain is shaping art, music, and philanthropy. The CV Summit Leadership Circles takes place at the Casino in Zug from August 30th until September 1st, 2021. 
The panel will discuss the evolution of the art market in the digital age, a movement that 4ART has been leading for years and a new world of technologies and solutions that 4ART has made available to everyone, from the smallest artist to the largest gallery.