Are you having a wonderful online portfolio with your pieces of art but your website ranks on site 165 on Google?
Are you posting everyday on Instagram but buyers are not among your followers?
Or have you recently been rejected by a gallery to present your paintings, sculptures or photografies? Don't worry, a better and more efficient solution is on the way!
Have your own gallery that works 24/7 for you
Imagine that there is a gallery that is open 24/7 and can be visited globally by everyone who is online. You don't need to invest in shipping your artwork to a physical exhibition with an unknown outcome for you. With our virtual gallery 4ARTapp all of the mentioned problems in marketing and web design are solved.
At 4ARTechnologies, we offer you a professional platform that is internationally recognized. Displaying your artwork with us enhances your artistic reputation and provides a simple but safest way to market it. Thanks to our VR & AR tools, your artworks not only appear real, but also give the viewer a unique feeling. This might lead to a faster decision of the customer. 
Options for using the 4ART App
There are two options for you: you can either use many features such as VR & AR for free and create and maintain your own art collection for free for personal use.
Or you can decide to use it professionally and prepare your public and international appearance by providing your works through the tamper-proof biometric passport, which costs 12 € per artwork. This is the basis for all professional art handling and significantly increases the acceptance and trust of your customers without meeting you in person. 
Free use
With free usage you can make the first steps in marketing your artwork. 
Upload and maintain your artwork

View your artwork in VR space with the 4ART Virtual Reality Gallery

With the free AR tool you can even

project your piece of art on your wall or share your own VR gallery

with others.
 Professional use
Make every artwork unique, secure, and ready for the digital age. Create the first truly usable passport for artwork, combining immutable and automatically updated documentation and history of the artwork. Connect the physical and digital worlds, anytime, anywhere.
Put your art in the public eye. Interact

via our data protected chat

feature with our professional audience of over 80,000 4ART App users. 

Network

with art investors, art dealers and collectors, and gallery owners from over 65 countries.

Benefit from our professional support in setting up and marketing your own VR art gallery.
You decide which options you want to use and have no risk or ongoing costs.
With 4ARTechnologies you have an experienced partner who offers you enormous potential through state-of-the-art solutions.
Through the symbiosis of cutting-edge technological innovations mentioned above, 4ARTechnologies creates the basis for a uniform digital standard for the global art business. This standard can digitally network all market participants for the first time. It provides more transparency, security, process efficiency and a significant cost reduction.
If you have any questions, don't hesitate to contact us!
About the author: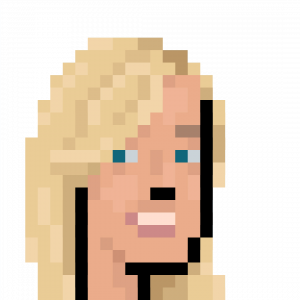 Alina Archelrod
Superpower: telling exciting stories.
She always loved painting and drawing. In high school, she often made pencil portraits of her classmates.  "Unsurprisingly, I studied art history and art education." Today she works from Berlin and now goes to the beach only to sunbathe.🏖️  
"See life as a game" is the best advice anyone has given her.