It has never been so easy, and safe to create NFT+! After Beeple sold his 69 million "Everydays: the First 5000 Days" last year, more and more artists saw NFTs as a way to increase their chances of reaching a larger audience, but also to protect their digital assets. 
For some of our artists 4ARTechnologies, being able to protect their physical work was already a boon, but the question of how to protect digital art was still open until the end of 2021, when we gave them the opportunity to mint NFT+ in a very simple way. 
What is an NFT Marketplace
If you are wondering what NFTs are, you can go to the quick guide here. But let's go to the marketplace definition: if you are a fan of digital art, you would like to find a safe place to buy the perfect pieces. As an artist, a marketplace would be the space to participate in auctions where collectors can bid for your artworks. Think of a marketplace as the e-commerce shop for digital artworks with the protection of the contracts between the two parties.
NFT Marketplace Websites
Now, there are a ton of different options out there, so very likely you are wondering where to buy or place your art. It is always good to check several options before deciding, but even some of the biggest names (Opensea), have gotten bad press for not being safe enough. Our tip is to always run some research and look at some of the security features that the marketplace offers.
Video games NFT
Some gamers are buying  NFT to use in their favorite platforms, being weapons, characters or collectibles. The most famous one is Axie Marketplace, an online shop for the video game Axie Infinity. Axies are creatures that can be trained, also lands are available. Venly is also gaining popularity, as it is for fans of blockchain games, such as The Sandbox and Vulcan Verse.
Sports NFT
NBA Top Shot is the Women's National Basketball Association and National Basketball Association's marketplace. Fans can find collectible moments like video clips and play highlights from the most important basketball leagues. Sorare is another sports marketplace where collectors can purchase player cards as NFTs and use them in online competitions. Also Maradona Fans could experience an NFT celebration with one of our artists, last year.
The famous OpenSea, Rarible and Foundation
OpenSea offers all sorts of digital assets available on its platform. All kinds of art, videos, collectibles, and sound can be bought, sold, or created on the platform. In Rarible you need to use their own token, whereas Opensea accepts different payment methods. In Foundation artists need to be invited by the community, and buyers need a crypto wallet to start making purchases, it is not a simple platform for beginners.
Curated NFT Art and the easiest marketplace: 4ART App Marketplace
This year, 4ART marketplace was launched with great success and more than  $700,000 was sold in a few days. Beautiful pieces can be found, they go from analog work being digitized to original audiovisuals, to illustrations and digital-only artworks.
For both, creators and collectors 4ART App Marketplace is the right place to trade NFT+ first of all, every user has to be registered via KYC, this is a secure method, similar to what online banking looks like. This verification process, adds trust and shows the interest in transparent transactions within the ecosystem.
Creating an NFT+ with 4ART is easy:
 Open your profile and add credits using your preferred payment method.

 Upload an artwork from your device and press Create NFT+.

 Confirm and secure their copyrights and property rights.

 Determine your royalties. 

 Decide which blockchain you want to use.

 Push your NFT+ to the 4ART marketplace. 
Creator Royalties by 4ARTechnologies
Artists have to be rewarded for their artwork, this is why 4ART rewards distribution. You can invest the time you need to research your practice, pour your soul in the canvas (being digital or analog) and stop worrying if the NFT+ changes hands. Focus on what you love and 4ART App takes care of the rest!
Buying art in 4ART App NFT Marketplace 
According to the most recent Art Basel and UBS Art Market Report:
Traditional sales channels were reopened but online sales still remained stronger in 2021 than before the pandemic

NFTs have established a proper position in the art market

New spaces like the metaverse are gaining more importance, as we see with big players like Sotheby's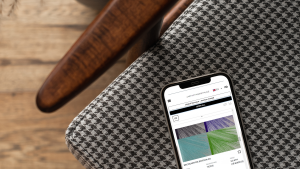 Now more than ever, 4ART App is becoming a tool for all players in the art world. The tools it provides through 4ART Marketplace and its virtual galleries for artists, galleries and collectors alike are needed during this time of digitization.
Explore the artworks and collect art when it moves you in emotion and the foreseeing of your environment.
Stress-free and simple. When you love a piece of digital art, just have to press "place a bid" and the work could be yours in a few hours.
About the author:
Paulina Lara Franco
SUPERPOWER:  beat the blank page's fear
Paulina is grateful that since high school she has had the chance to express herself in both communication and theater🎭. Her experience in communication has been mainly developing content strategies for education and startups.
The best advice she received was from her great grandmother: "happiness is easy."